Services we offer
---
At Dandanis & Associates we offer the following legal services: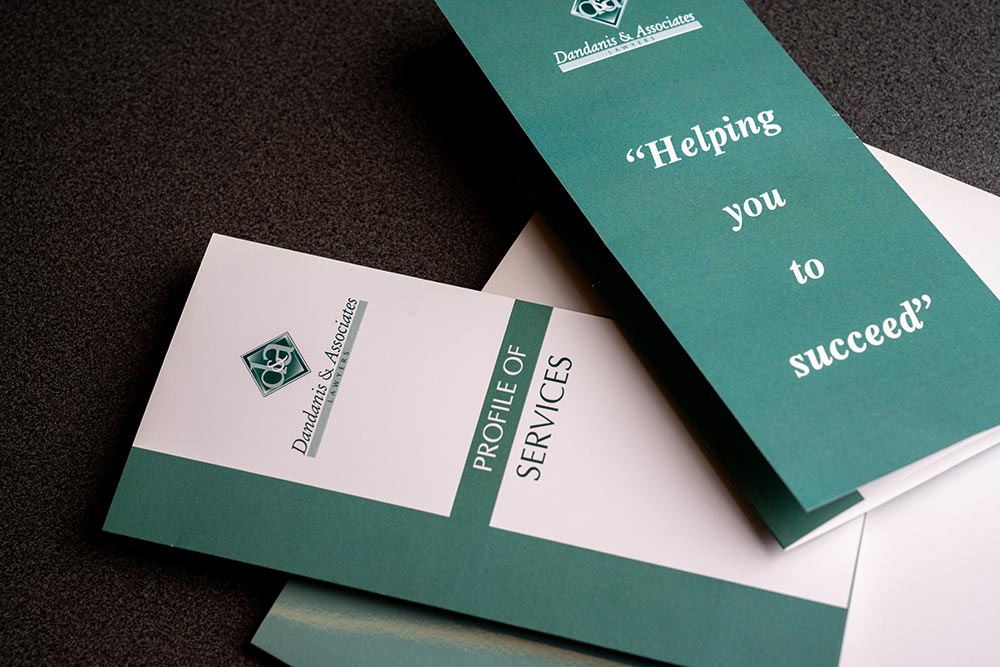 Business & Commercial
---
Whether you are starting a business and looking for legal advice, looking for a business lawyer to assist with commercial litigation or planning to buy or sell a business our team of business solicitors can help. We understand Australian business laws and have sound experience across many different industries. We offer practical legal solutions to individuals, small and large businesses. Headed by Jim Dandanis and Con Fabiatos our team of business lawyers offer the following legal services for business:
Business structures: If you are establishing a new business enterprise we can help you make sure that you are setting the business up soundly, whether by partnership, joint venture, company, trust or franchise. If you're looking to restructure your business we can help with partnership dissolutions and corporate restructures.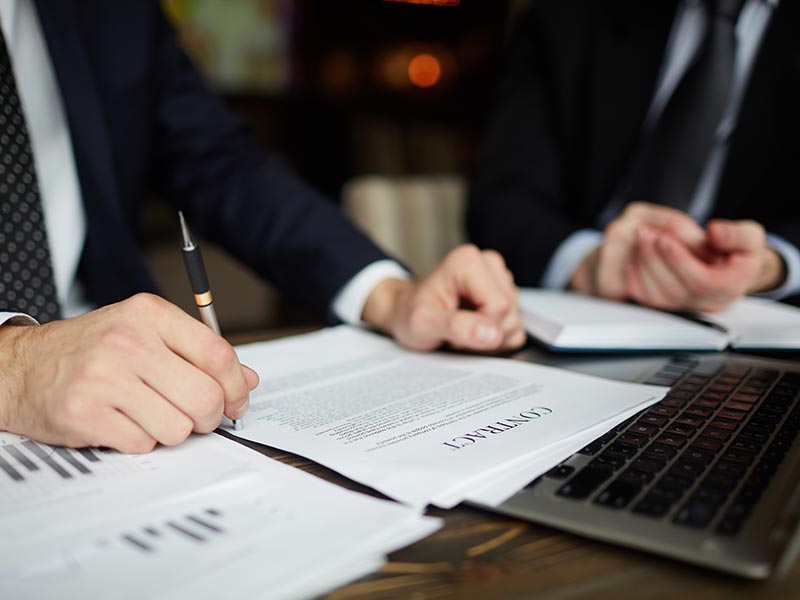 Business contracts: Our commercial lawyers can prepare or review all types of legal contracts including purchase or sale of business, franchise agreements, supply agreements, service agreements, distribution agreements, partnership agreements, commercial contracts. We'll make sure that the contract terms and conditions are suitable for your business now and into the future and ensure that due diligence standards are met.
Commercial disputes and commercial litigation: We offer dispute resolution services and business litigation covering a wide range of problems including breach of contract, building and property disputes, debt recovery, copyright infringement, partnership disputes and corporations law.
Corporations law: We can assist with shareholders agreements, advice on corporate governance, documenting company administrations.
Franchises: If you're looking to buy into a franchise we can help you go through the franchise agreement and franchisor disclosure documents to make sure that you are aware of all of the issues that could make or break your new business.
Copyright, trademarks and patents: We can help you manage and enforce your intellectual property rights, including litigation where needed. We can also help you with registering designs, patents and trademarks.
Property and leasing: We can assist with retail leasing and commercial leasing for both landlords and tenants. We can also assist with the sale or purchase of commercial property.
Commercial law and small business legal advice: We offer small business legal help in a wide range of matters including trade practices law and consumer law.
Bankruptcy and insolvency: We can assist with the whole process of recovering money owed to you from an initial Letter of Demand through to Statement of Claim and Court Judgment.
Taxation and finance: we can draft and review mortgages, guarantees, charges and other securities documentation as well as advise in regard to GST, Capital Gains and Land Tax.
Civil Disputes & Litigation
---
Our dispute resolution lawyers offer extensive experience in solving issues for clients in the most efficient manner possible. We take the time needed to fully understand our clients' legal position and diligently seek favourable outcomes.
We offer practical and timely advice that has helped Dandanis & Associates build a strong reputation in Melbourne.
Our team of lawyers offer mediation, conciliation and arbitration services across a wide range of industries, and our clients include individuals and businesses both large and small.
Litigation and Representation in Court
When it comes to litigation, Dandanis & Associates strive to provide alternatives. In other words, litigation is always a last resort. However, we understand that in certain situations the Court room is unavoidable. In these instances, a Dandanis & Associates litigation lawyer is precisely what you need to feel reassurance that your matter is in the right hands.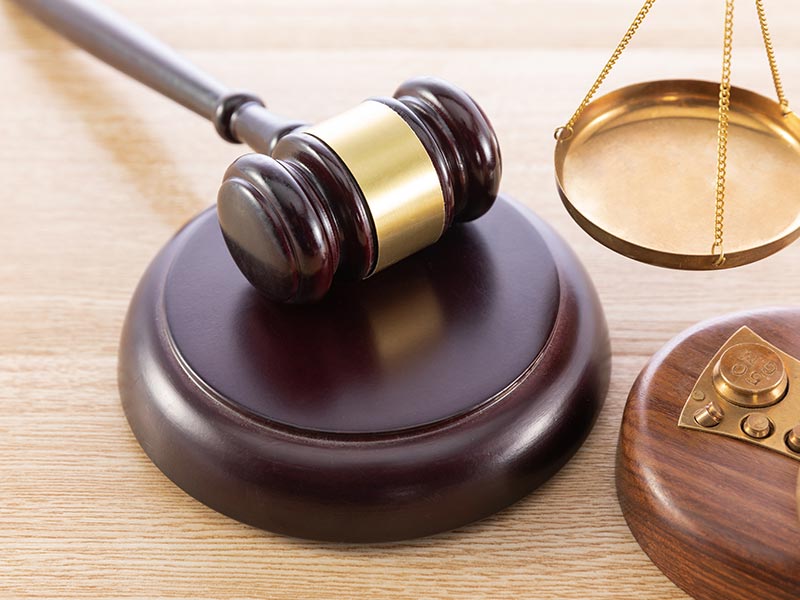 Conveyancing
---
Dandanis & Associates have experienced conveyancing lawyers to help with all stages of VIC property transactions whether you are buying or selling a home, unit, vacant block, strata title, commercial real estate or rural property, and including:
Legal advice in regard to real estate contract law
Drafting and reviewing contracts
Auction contracts and purchases off-the-plan
Cost appraisal including stamp duty, and disbursements such as search and registration fees
Tax considerations and asset protection including capital gains tax, and sales or purchases by companies, self managed superannuation funds, family and discretionary trusts and deceased estates
Property Title including Torrens, old system, qualified, strata, or crown
Property tenancy including joint tenants and tenants in common
Vendor's Statement, general conditions, and special conditions
The cooling off period and deposits
Put and Call Options
Retirement Village purchases, leases and service contracts
Commercial property including leases
Dispute resolution and litigation
Building contracts, owner builder issues and the Building Act 1995
Liaison with financial institutions in regard to deposit bonds, loans, mortgages and discharges of mortgages
Execution of contracts and settlement
Adjustments to the purchase price in regard to rates and allowances
Advice for first home buyers including the First Home Owner Grant
Preparing and registering Powers of Attorney
Advice in regard to easements and covenants on title searches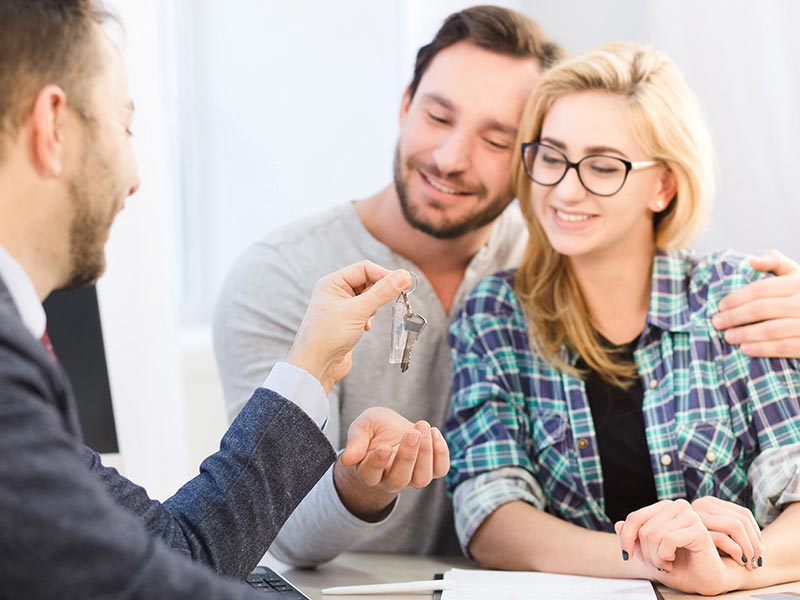 Wills, Probate & Power of Attorney
---
Nobody likes to think about it too much, but inevitably one day you will have to leave your business or farm, whether by selling up, retiring or leaving for health reasons.
It is very important to have a succession plan in place that makes the transition easy not only for yourself but also for your family or employees and minimises the chances of the business or farm having to be sold up when you leave
Estate planning goes beyond drafting a will – it includes:
The assessment of assets
The assessment of likely taxation
Advice regarding the possibility of claims against the estate by third parties
The protection of assets
Estate planning is an active process of re-evaluating the estate when circumstances in life change, such as:
Newly married couples or those divorcing
A change to the family's asset pool
A change in working conditions such as the buying or selling of a business
Changes to superannuation, insurance policies or taxation levels
The establishment of discretionary trusts
A successful plan is made involving all family members as it will take into account not only provisions for your retirement income but also the plans, aptitudes and existing assets of younger generations.
Contact us to find out more or to arrange an appointment to discuss your estate.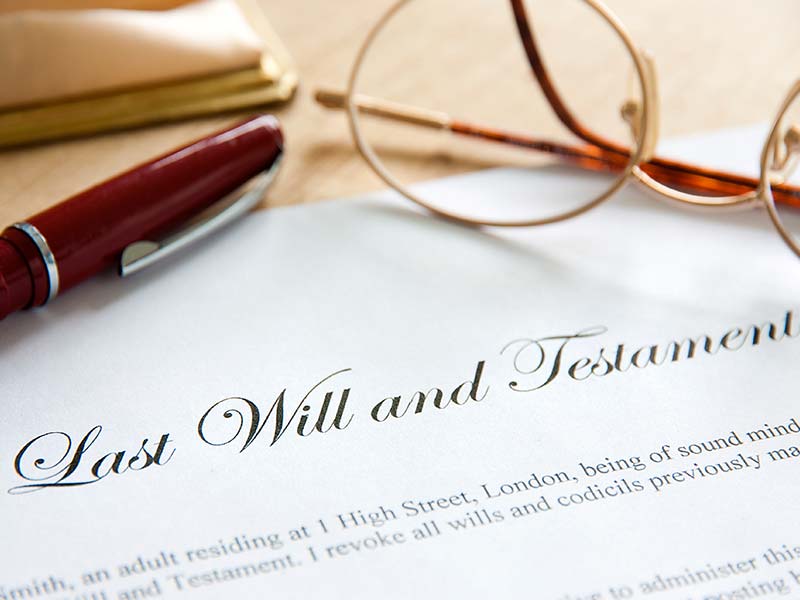 Property Law
---
Our firm has over 25 years' experience in all aspects of property transactions including complex developments and sub-divisions and provides overall a range of services in respect of conveyancing.
Buying or selling a residential or commercial property is a big decision and a significant matter for most people. Dandanis & Associates offer over many years of experience with property law in Melbourne and have represented both buyers and sellers of property for all legal matters. This brings peace of mind to our clients.
Our solicitors can offer assistance with property law in the following ways:
Help you fully understand the issues involved in purchasing or selling property in Australia
Assistance with buying or selling at public auction/private treaty
Information about the costs involved (including stamp duty)
Advice for your Contract for Sale
Advice in regard to the 'cooling off period'
Negotiating terms and conditions for the sale or purchase of property
Advice in regard to sale or purchase of vacant land, units, strata and community title, rural land and purchases 'off the plan'
Advice for meeting lender requirements
Arrange title searches and land enquiries
Help you with settlement and exchange
Help with the legal requirements for subdivisions and property developments
Advice in regard to building contracts
Advice and negotiation in regard to neighbourhood disputes including dividing fence disputes
Representation in dispute resolution and at Court
Contact us to discuss your matter with an experienced property lawyer.
Banking & Finance
---
Our firm has a number of experienced practitioners who provide sophisticated Banking and Finance advice to major Financial Institutions and also provide advice on all aspects of finance arrangements such as drafting, finalising and reviewing banking documentation.